Battlefield 1:Apocalypse DCL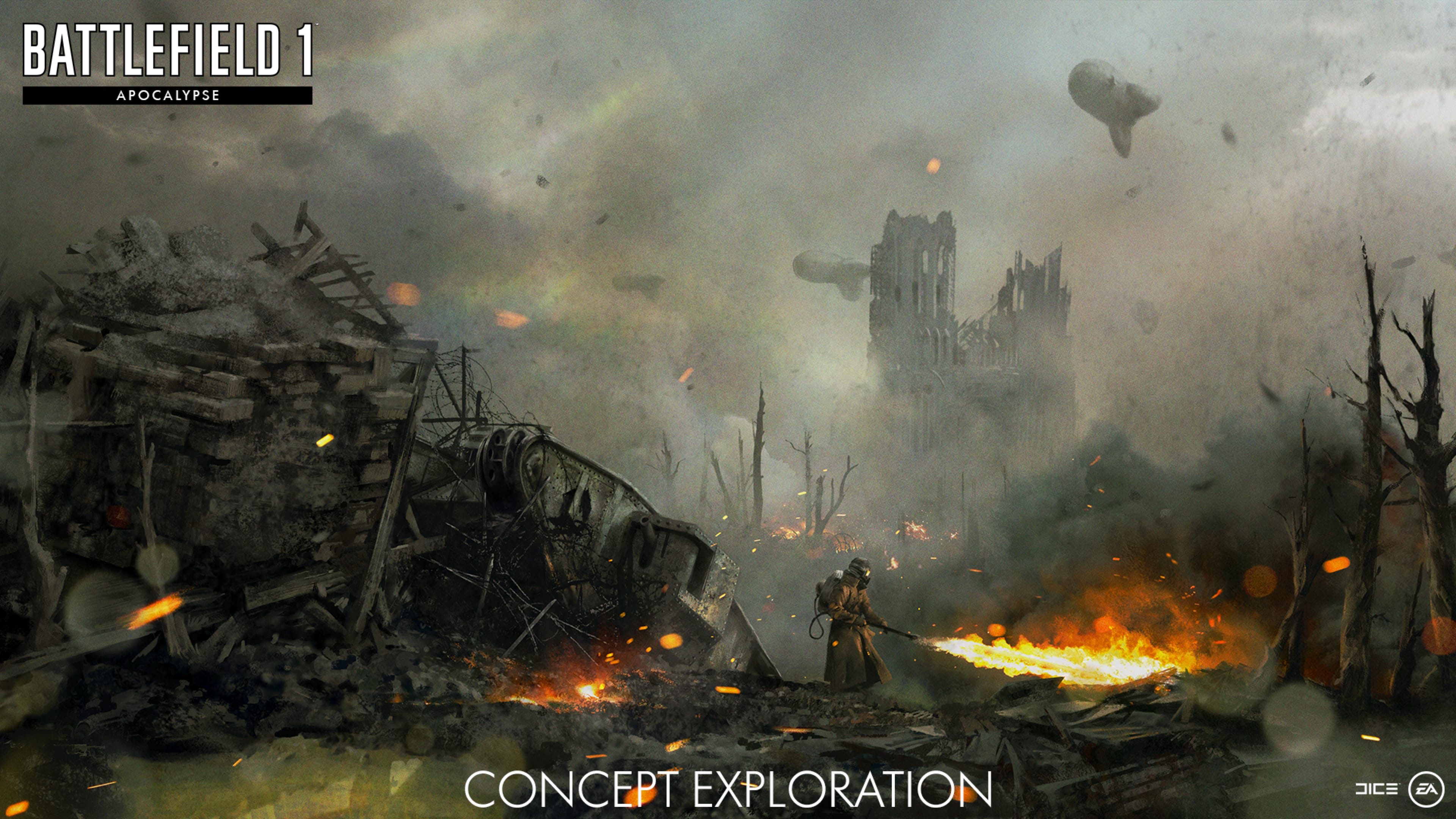 NEW MAP: PASSCHENDAELE
Once the quiet countryside of Belgium, now a nightmarish landscape of blood and mud. Claw your way across the devastated landscape and huddle for cover in dugouts and tattered ruins.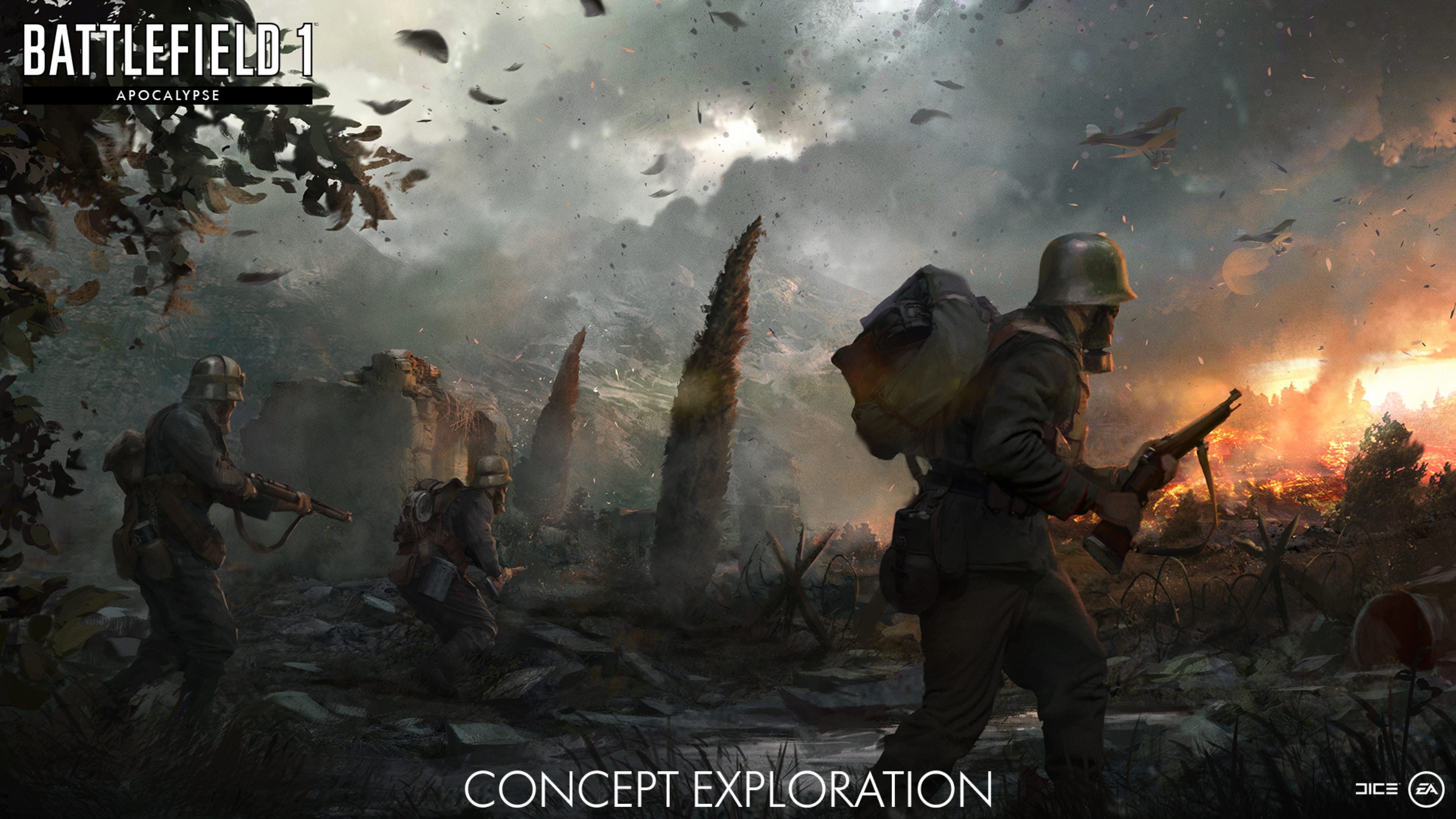 NEW MAP: CAPORETTO
Fight in mountain trenches near the Isonzo River as the Austro-Hungarians face off with the Italian army in an uphill climb.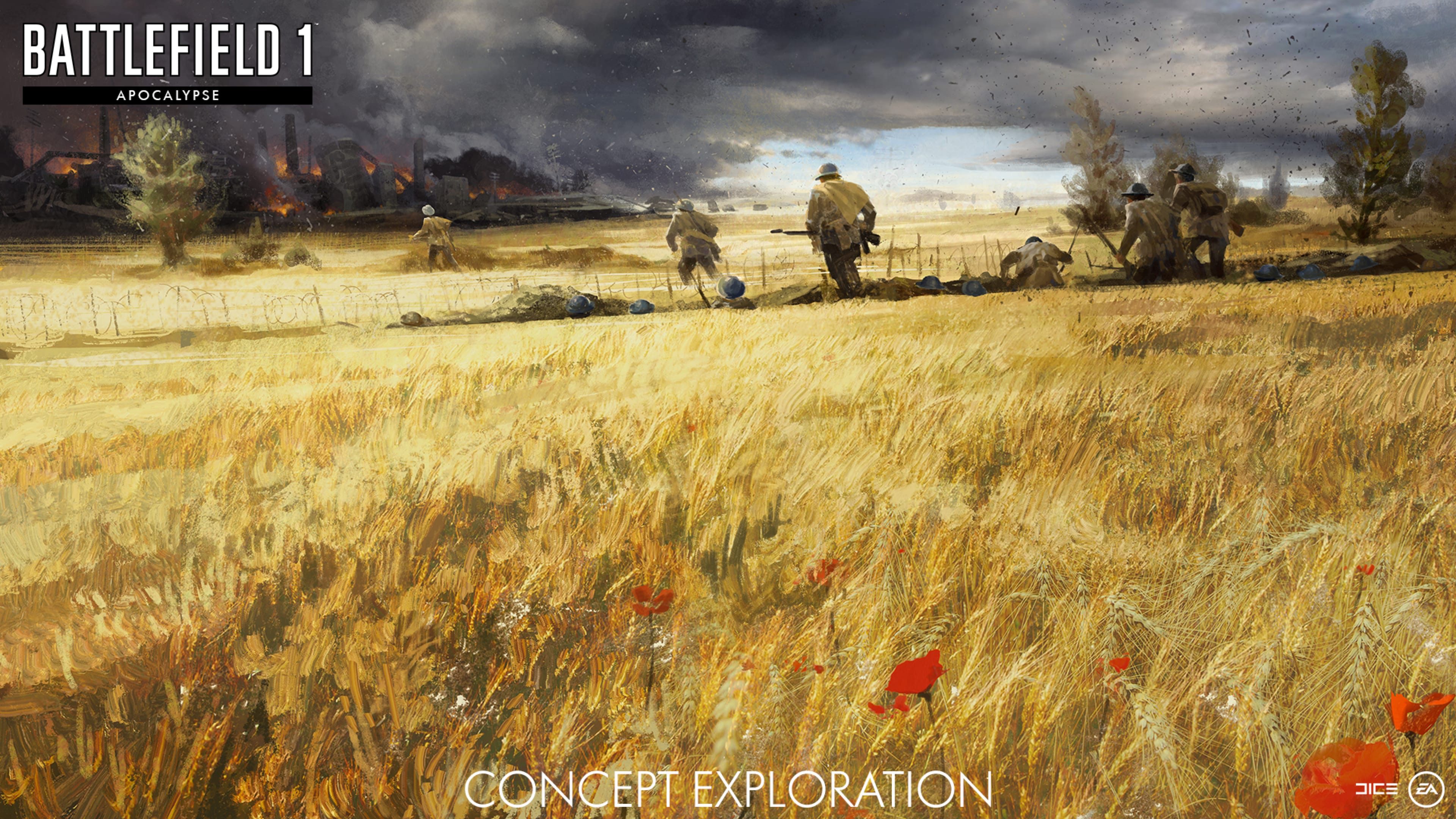 NEW MAP: RIVER SOMME
The scenic wheat fields by the Somme river transform into hell on earth from devastating artillery barrages.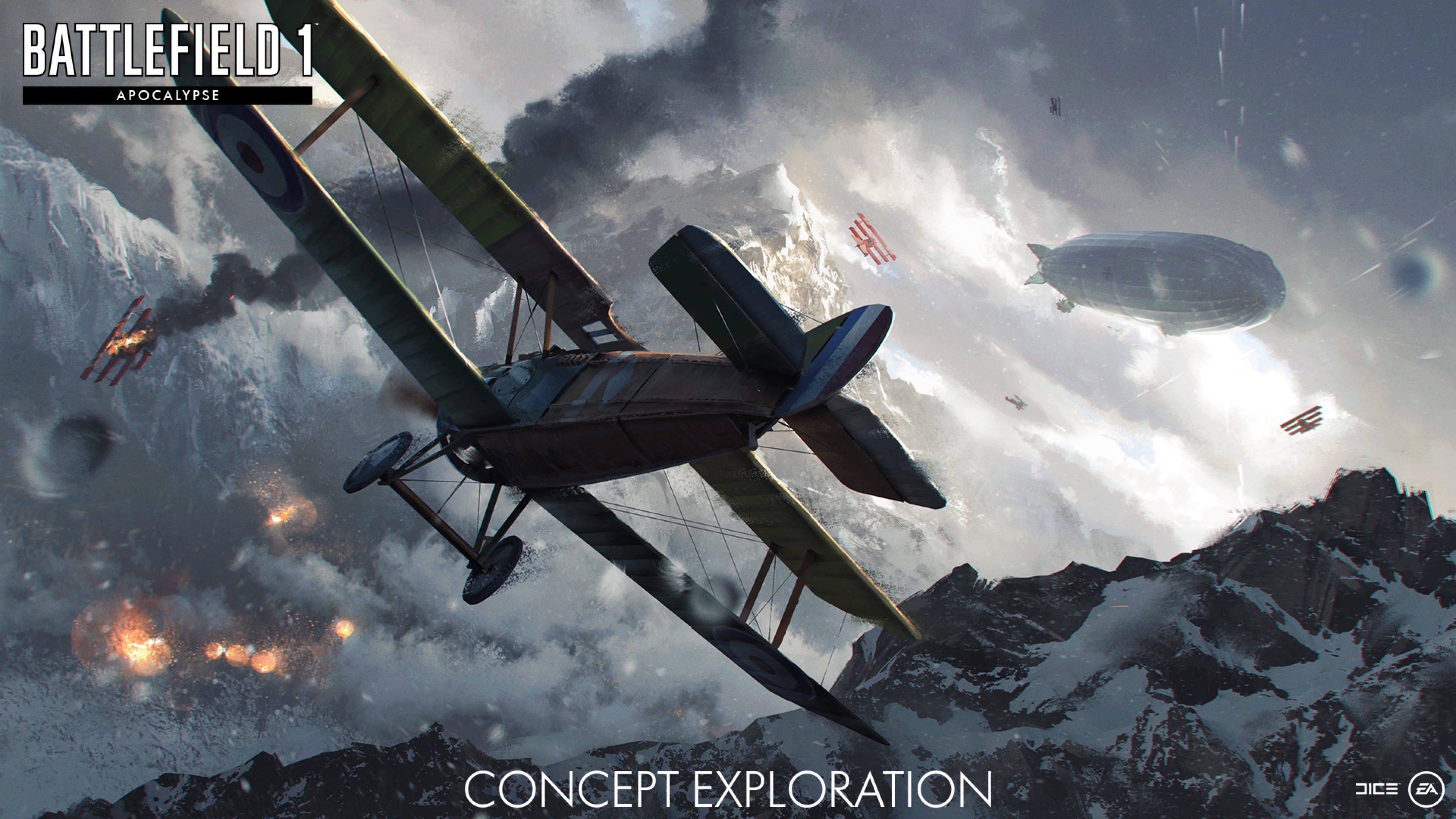 NEW MAP: RAZOR'S EDGE
Engage in frantic dogfights among snowy peaks, as British and German aces fight for control on this intense map.
NEW MAP: LONDON CALLING
Fight high above the British capital in two unique aerial experiences. Attack or defend a German airship in Scourge, or try Raiders for high-flying mayhem with all plane classes and multiple behemoths.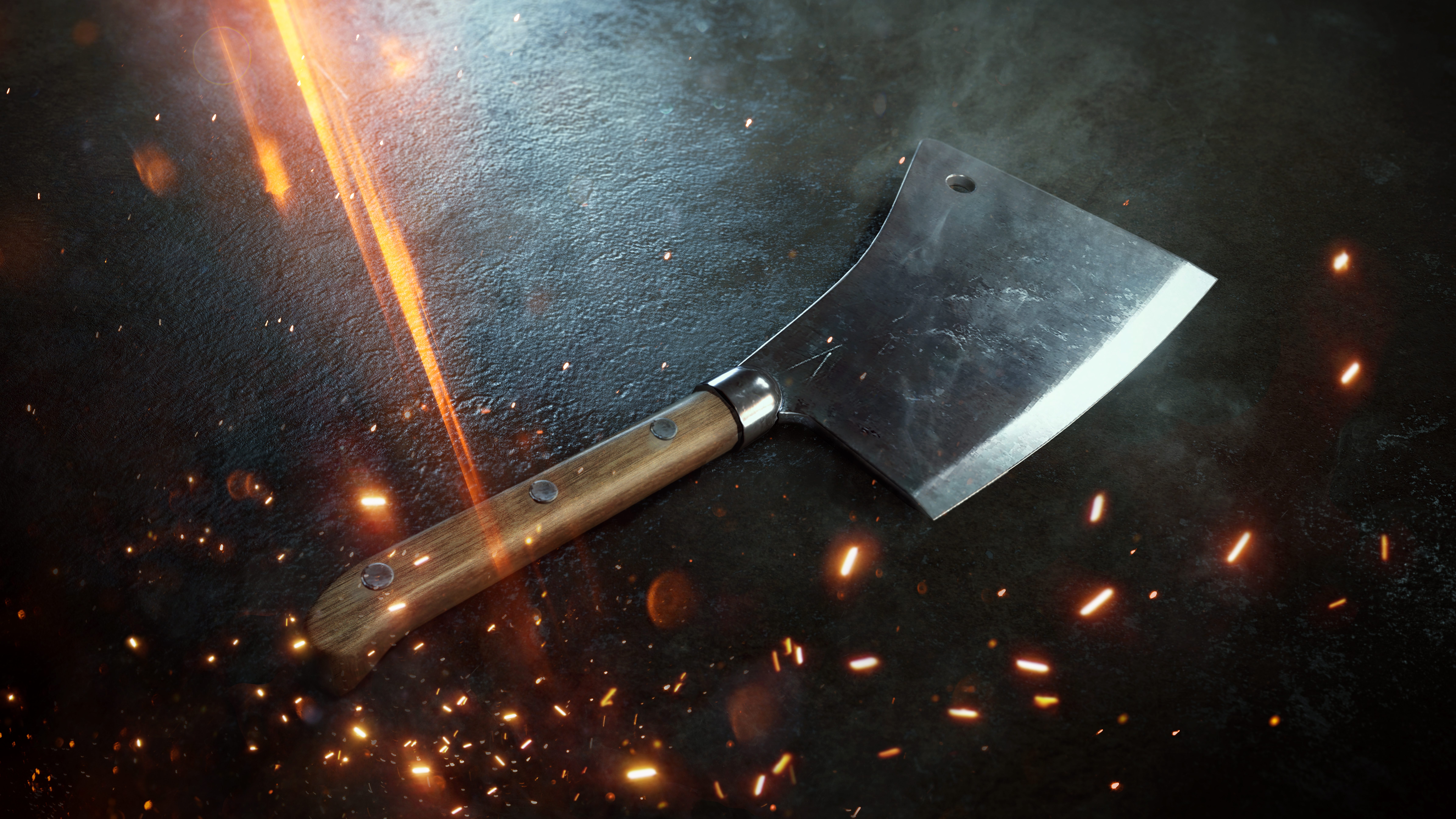 NEW MELEE WEAPONS
Desperate times call for desperate measures. Use melee weapons like a brutal meat cleaver or a handy prybar when the action gets close and personal.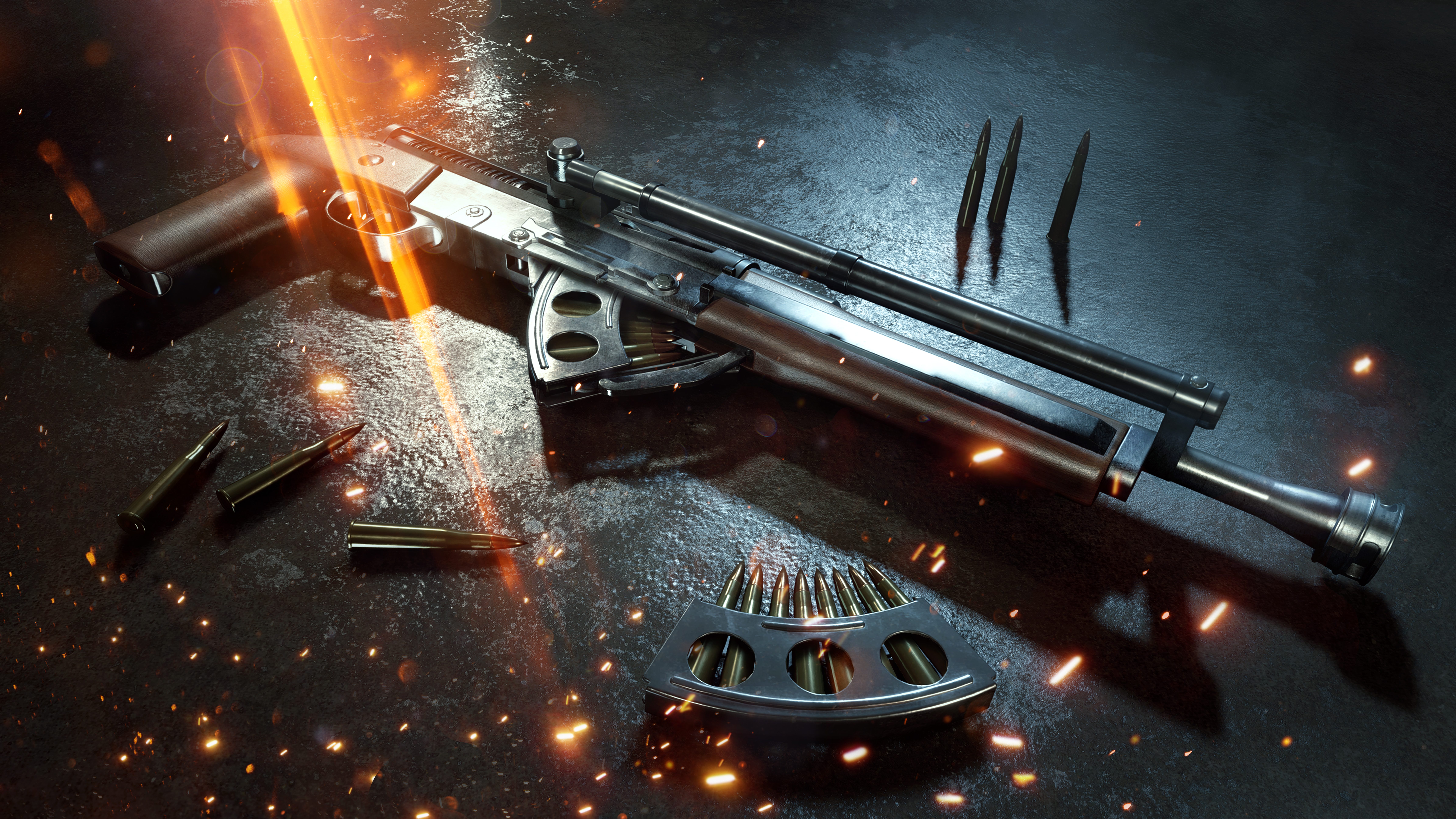 6 NEW GUNS
Wield firearms like the RSC SMG, and five other unique weapons.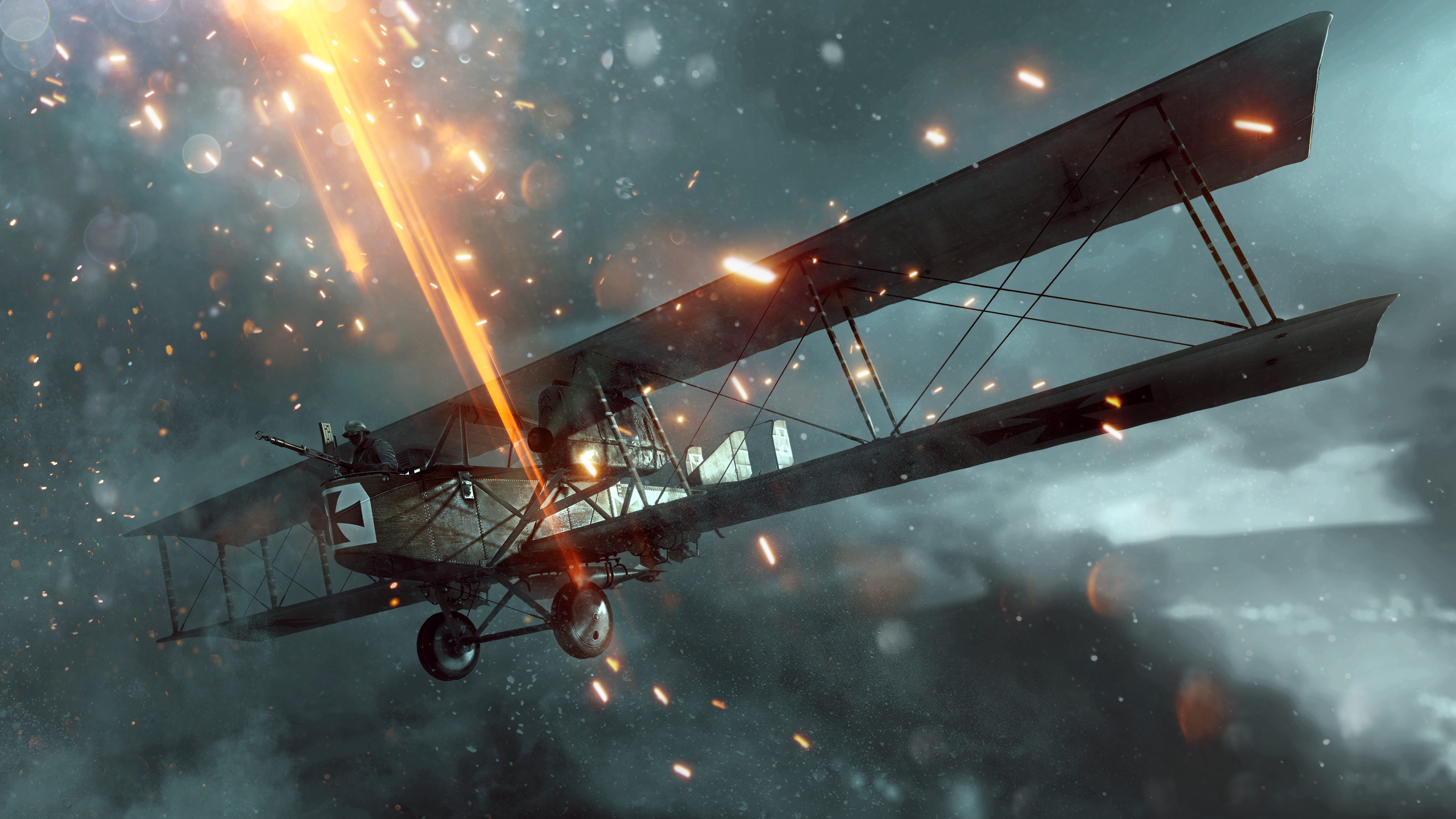 NEW AIRCRAFT
Pilot two bombers: the Hansa Brandenburg GI and the Airco DH10.
NEW AIR ASSAULT GAME MODE
A rush for ace aviators and sharp-shooting gunners. Air Assault takes to the skies, where planes collide in a fury of dogfights that could include a climactic face-off with Airships.
NEW STATIONARY WEAPON
Based on the tactics used during the Battle of Caporetto, smother your enemy in a cloud of poisonous gas with the all-new Livens Projector.
NEW ASSIGNMENTS
Put your skills to the test in a set of challenges. Unlock new weapons with Weapon Assignments, and complete Service Assignments to be rewarded with Specializations.
NEW SPECIALIZATION TYPE: AFFLICTIONS
For pro players keen to show their skill in any situation, Afflictions will hamper your soldier in various ways. Activate "Mortality" to lose 200 score for each respawn, or challenge yourself with "Paranoia" and play with the Gas Mask on constantly.
NEW UNLOCKS
Give it your all on the battlefield and add new Dog Tags, Service Stars, Codex Entries, Medals, and Ribbons to your collection.